Bluebird Grain Farms is your source for the finest 100% certified organic ancient grains, fresh-milled flour, and whole-grain handcrafted blends.Our products are sown, harvested, and sun-cured with care and always milled to order on our farm in the Methow Valley in northern Washington State. Hear directly from the farmers and owners Brooke and Sam Lucy about their organic regenerative practices and their value added grain business.
Episodes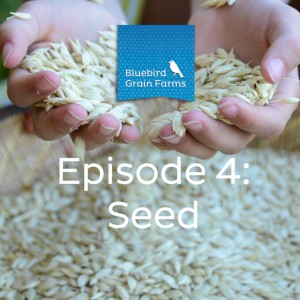 Saturday Jun 26, 2021
Saturday Jun 26, 2021
Sam Lucy of Bluebird Grain Farms is one of the original farmers to grow and process organic Emmer and Einkorn Seed in the country for food production. Over the past 25 years, Sam has learned the intricacies of planting and growing the two ancient varieties of wheat. Listen to what Sam has to say about their unique characteristics, growth habits, and how soil conditions can play an important role in growing and harvesting, and processing these grains.